8 best practices (and 5 mistakes to avoid) for a successful holiday in Malta.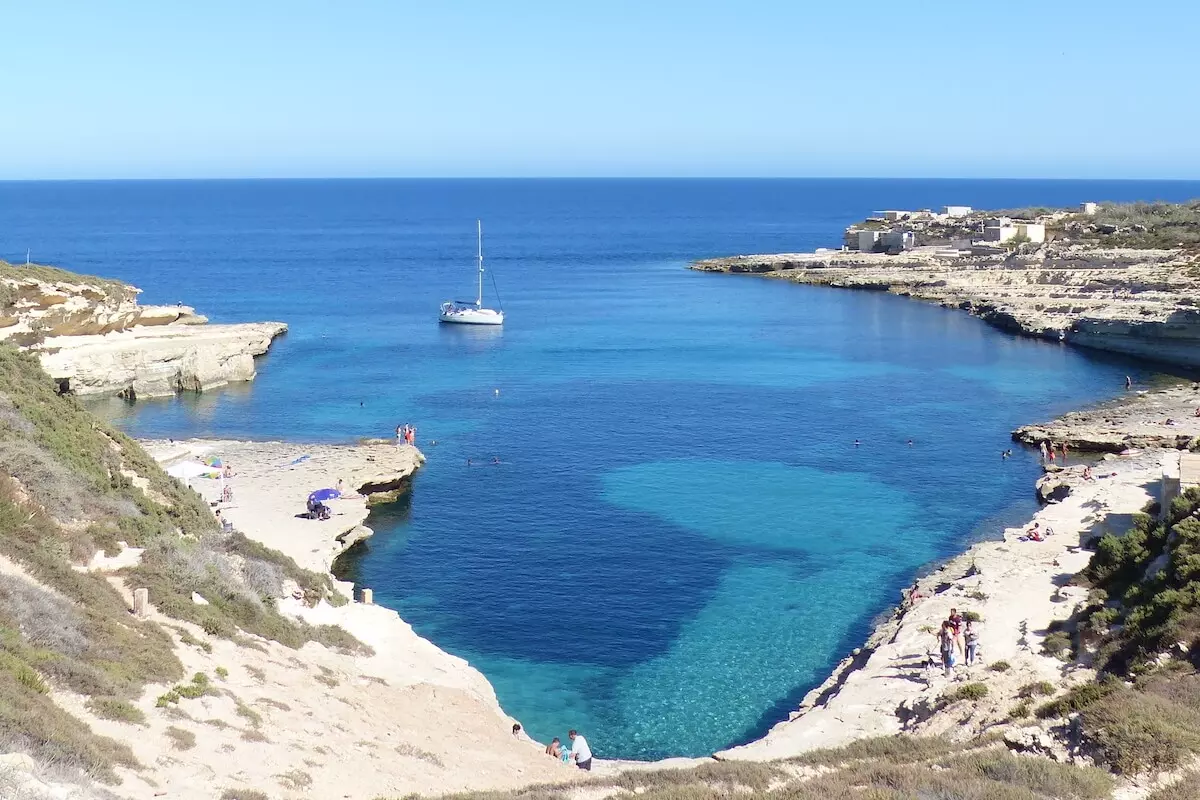 There you have it, your "shortlist" of destinations for your next holidays is complete, and Malta is among the chosen ones. Great choice! The archipelago, just a few hours' flight from most European capitals, is surrounded by the sea, enjoys a sunny Mediterranean climate (almost) all year round, and has a rich historical and cultural heritage. A destination that is sure to meet the expectations of all types of travelers.
To help you make your holiday in Malta the experience you hope for, let's discover together the best tips and pitfalls to avoid for a successful time on the archipelago.
When to holiday in Malta?
Of course, if your holiday dates are already set, you can skip this and move directly to the next point. However, if you haven't decided on dates yet, it's essential to know that seasonality in Malta is very pronounced, both in terms of climate and pricing.
The high season in Malta runs from early June to late September. Prices, especially for accommodation, as well as temperatures, peak during July and August.
If you are flexible with your dates, aim for the low or mid-season. October, April, and May are ideal months for a holiday in Malta. During these times, temperatures are pleasant (they still approach 30 degrees in October) and rates are much more affordable.
Also note that temperatures rarely drop below 10, or even 15 degrees, even during December or January. If your interest in Malta is primarily cultural, winter is the perfect time to visit. However, if you're more into the festive and beach scene, the summer months are preferable.
What are the requirements to travel to the archipelago?
Malta is a member country of the European Union, part of the Schengen Area, and uses the Euro as its currency. If you are a European or Swiss citizen, a simple ID card or passport will suffice to enter Malta. If you are a British citizen (United Kingdom), you do not need a visa if your stay does not exceed 90 days. Simply make sure to check the expiry date of your document.
Another essential yet often overlooked formality is to travel with your European Health Insurance Card (EHIC). This should be requested at least 14 days before your departure from your health insurance fund to be covered for healthcare in Malta. For British citizens, the card is now called the "Global Health Insurance Card" (GHIC) and also allows for free healthcare in Malta.
The card is available for all nationals of the European Economic Area (EEA) member states and Switzerland. It ensures you access to medical care if needed during your trip to Malta, under the same conditions as a locally insured person. This often exempts you from taking out additional travel insurance.
In case of a severe medical problem in Malta, head directly to the emergency department of the Mater Dei Hospital. An address to remember in your address book for emergencies.
Mater Dei is a public institution recognized for the quality of its care. Treatment will be free if you have your European Health Insurance Card or the Global Health Insurance Card (GHIC) for British citizens.
How to find a flight to Malta?
You've sorted out the period and formalities, but what about the flight to Malta?
As Malta is a very popular destination, it boasts an international airport, albeit small with only two terminals, but still international.
The airport welcomes nearly 6 million travelers each year. Hence, there are plenty (more than twenty) of airlines and multiple connections to over 30 countries.
For your information, the national airline is called Air Malta. Its pricing is similar to low-cost carriers. However, note that its name will change in March 2024 to KM Malta Airlines.
If you're looking for a flight, don't complicate things, simply use Skyscanner. The website allows you to compare all flight combinations to Malta at a glance.
Lastly, a small detail, don't search for Malta's airport in Valletta (the capital). The city is a fortified citadel behind walls; the Malta airport is located in the town of Luqa, right in the middle of the island.
How to find and choose accommodation in Malta?
For a Vacation or Holiday in Malta
Accommodation usually makes up the main part of the budget for a trip to Malta. There's a lot to say on this topic, so let's keep it brief.
If you're visiting Malta for just a few days or weeks, avoid unnecessary risks and choose an online booking platform.
Book your accommodation on Booking or Expedia if you're looking for a hotel, and on VRBO or Airbnb if you're looking for an apartment.
Our advice to avoid any disappointment: always check the rating of the hotel you're considering on Booking. If the score is below 7, it means the hotel is either unclean (old or damp), poorly soundproofed, or a party hotel. In all these cases, look elsewhere.
A small recommendation: if you're looking for tranquility, absolutely avoid accommodations located within 100 meters of Paceville's nightlife street (Triq Santa Rita). The bass from the clubs' music is so strong that it affects all nearby hotels.
For a long-term stay
If you're considering a longer stay (more than a month), it might be more economical for you to rent. However, be very cautious if you're thinking of booking accommodation directly with an owner outside of a platform, as there are many scams on the island.
The golden rule in Malta is to never pay a deposit without visiting the apartment first. Always ask for a receipt for your deposit and take a photo of the owner's ID (they will also take a photo of yours, it's a common practice).
Our advice for finding long-term accommodation: initially book a budget hotel or a youth hostel for a few nights, then conduct apartment viewings in person. Most apartment and shared housing offers are available on the Facebook Marketplace dedicated to Malta.
Two tips for finding your dream accommodation
Tip #1: Avoid renting in Valletta. Even though it's the capital and the city is beautiful, it's not ideal for accommodation. Valletta is primarily a pedestrian city with few shops (aside from tourist stores). It doesn't have a supermarket and nearly all activities and entertainment vanish once night falls.
Tip #2: Malta is only 27 km long by 14 km wide. So, it's easy to get from one point to another, whether by bus or rideshare. The most popular and therefore most expensive hotel area is Sliema-Saint Julian's. If you choose slightly more remote areas like Saint Paul's Bay or Mellieha, the rates are almost 50% lower for a comparable standard. Keep this in mind based on your priorities for your holiday in Malta.
How to get around the archipelago?
The island of Malta is both small and very well served, so you will find it easy to get around. Gozo Island is a little less well served, so it's often more convenient to use a VTC on Gozo.
A bus ticket will cost you 1.5 euros or 2 euros (depending on the season) and is valid for 2 hours. You can buy a ticket directly from the driver or purchase a preloaded card from one of the Card Distributors on the island.
Also note that the bus is free in Malta for long-term residents or students. If you are planning a long-term stay, consider ordering your card upon arrival.
Finally, if buses are really not your thing, simply download one of the three VTC apps available on the island (UBER, BOLT, or eCabs).
If we had to recommend just one, we would advise you to use the BOLT app. Its driver fleet is slightly larger than the other two companies, and the app also offers the option to rent electric scooters, available all over the island.
Planning your activities and visits in Malta
There are truly many activities available in Malta, capable of satisfying all your desires and interests.
Main activities to discover in Malta
Cultural and historical activities:
Beach activities:
Blue Lagoon (famous for its turquoise waters)
Għadira Bay
Golden Bay and Riviera Beach
Sport activities:
Scuba diving
Hiking in Mellieha, Gozo, Dingli or the Victoria Lines
Fun activities:
Popeye Village
Playmobil FunPark
St Peter's Pool
Splash & Fun Water Park
St Paul's Bay Aquarium
Parasailing
Blue Grotto
Festive activities:
Paceville nightlife district
Boat Party
Anticipate and plan your activities before your arrival
Our advice, select and book your activities in advance, especially if you're planning a trip during peak season. The majority of the island's popular activities are available and can be booked directly on Viator.
Activities in Malta not to be missed
If you're planning to come to Malta for a weekend or a few days, you'll inevitably have to make choices. So, if you had to pick just a few activities, here's our advice:
Take a guided tour of Valletta with a local guide (some tours are offered in French). Discovering Valletta is a must, but to truly elevate your experience of the capital, you should grasp the history of the knights of the order and the great siege and uncover the historical details of every street corner. You can opt for an audio guide, but a group tour with a local guide is ideal.
Visit the Blue Lagoon by boat. Although the Blue Lagoon is a very touristic place, it remains a must-visit. Ideally, discover it by boat. Choose a cruise that includes visiting the surrounding coves to truly appreciate this unique natural site.
Discover the secondary island: Gozo. Exploring Gozo is a full-day trip not to be missed. This requires setting aside a full day and taking the ferry from Ċirkewwa. As getting around the island can be challenging, it's ideal to join a Tuk Tuk excursion or a quad tour to see everything.
What should I pack in my suitcase when coming to Malta?
Traveling to Malta usually means traveling light, as the climate is hot from June to October, temperate in March, April, and May, and mild from November to February.
Therefore, avoid over-packing. Temperatures will not drop below 10 degrees in winter and often hover around 35 to 40 degrees in summer. Many major brands are also present in Malta: Decathlon, Zara, Intersport, etc. If you forget something, you can easily find it there.
However, if you were to prioritize some items to pack in advance, we advise you to include in your suitcase:
SPF 50+ sunscreen: a product generally sold at a high price on the archipelago.
A pair of sunglasses and a hat to protect you from the sun, regardless of the season.
[barefoot_EN]Water shoes (barefoot), especially if traveling with children. Many sea accesses are via sharp rocks or ladders. Trust us, you'll thank us if you decide to jump at St. Peter's Pool.
What are the recommendations to follow when in Malta?
Flight, accommodation, activities, suitcase – everything is planned. Now, when you are there, there are some common-sense rules to follow to avoid setbacks:
Rule number 1: respect customs and traditions
A common-sense rule, but sometimes overlooked by travelers. In general, anything that's forbidden or frowned upon in France, Belgium, or Switzerland is also in Malta.
Be courteous with the locals and foreigners, even if they're not always in return. Respect the rules, be patient, don't litter, avoid noise pollution, etc.
Malta is also a very devout and practicing country. The Maltese are highly polarized: either the red or blue camp, but rarely in between. Keep this in mind during your conversations and simply avoid topics related to religion, politics, and, the most taboo of all, corruption.
Rule number 2: Respect the swimming flags
It's simple: an entirely red flag indicates a dangerous swimming area (generally rough seas), an entirely purple flag indicates the presence of very stinging jellyfish. In both cases, postpone your swim.
A subtlety, a red and yellow flag, on the other hand, indicates a supervised swimming area, so you can dive in without fear.
Jellyfish are undeniably a nuisance that can ruin your stay in Malta. There are often invasive episodes of tentacled cnidarians. Some jellyfish in Malta (Mauve stinger, Portuguese man o' war, Moon jellyfish) are very stinging and can leave burn marks that can remain visible for several years. It's definitely not the kind of souvenir you want from your vacation.
Rest assured, the presence of jellyfish is generally well indicated on supervised beaches, but always be vigilant during each swim, especially in isolated areas.
Rule number 3: Don't drink tap water
The quality of tap water in Malta has improved over the years, but as a precaution, it's best not to drink it. While it doesn't contain bacteria and is theoretically potable, it often has a strong smell and taste of chlorine, and the plumbing in Maltese buildings isn't always in good condition. Drinking it in large amounts might give you stomach aches.
Opt for bottled water, which you'll find under the names "Still Water" or "Table Water" for non-carbonated water, or "Natural Water" for mineral water.
Be careful if you're staying at a hotel with meals or breakfast included: water or orange juice (from powder) fountains don't always use filtered water.
Rule No. 4: Always carry some change with you
All businesses in Malta now have payment terminals, but it's often a good idea to have some change for small purchases and unexpected expenses.
The 5 most common mistakes made during a holiday in Malta
Finally, let's examine the 5 most common mistakes travelers make when visiting Malta, which could potentially spoil their holiday.
Taking a white taxi
The best way to start your stay on the wrong foot is to use a white taxi, the local taxis. Drivers are often rude and cunning, misadventures and overcharges are rampant.
White taxis should be avoided as much as possible. However, if you really have no other option, make sure to set the fare before starting the trip.
Not protecting yourself from the sun
Every year, thousands of travelers turn into lobsters after a few days (or hours). The UV rays in Malta are very high: protect yourself, protect yourself, and protect yourself! Especially if you're traveling with children. Also beware of mid-season months as the UV remains high.
During your stay, make sure to check the UV index and don't go out without headgear during the summer months.
Withdrawing money from an ATM
ATMs are located almost everywhere, in street corners and hotel lobbies, but only use them as a last resort if you need to withdraw money. Firstly, they're not always very secure and they charge a 3 to 5% commission on every withdrawal.
If you need to withdraw money during your stay in Malta, use BOV or HSBC ATMs, they don't charge fees. A simple Google search will help you locate them.
Booking an excursion at a street stand
You'll see street stands all along the popular seafronts of Malta, trying to sell you boat trips to Gozo or the Blue Lagoon, with varying degrees of insistence.
Some are reputable companies, but many are tourist traps. If you're looking for an excursion, use Viator or GetYourGuide; it won't cost you more and the platform reviews are generally a good indicator of quality.
Not being vigilant in the Paceville area
Paceville, the nightlife district of Malta, is where youths aged 17 to 30 go wild. A downhill street with dozens of open-access clubs where alcohol is affordable (72 shots for 24 euros) and the music deafening. The perfect playground for all sorts of opportunists.
Not a night goes by without some more or less serious incident in the Paceville district. Some rules to follow to avoid troubles:
Don't take valuables with you (especially no ID)
Always check the amounts displayed on payment terminals (many scams on the amount)
Never accept a drink that hasn't been prepared in front of you
Be careful, the Maltese are very keen on "Name and Shame", so if you don't want to end up as one of the "Human Interest" nominees of the year on Lovin Malta, stay alert and moderate if you go out in the most notorious street of Malta.