10 things to do in Malta for a successful stay
Discover the main activities to do in Malta for a successful holiday. Water sports, cultural or leisure activities, the best activities to occupy your holidays on the island.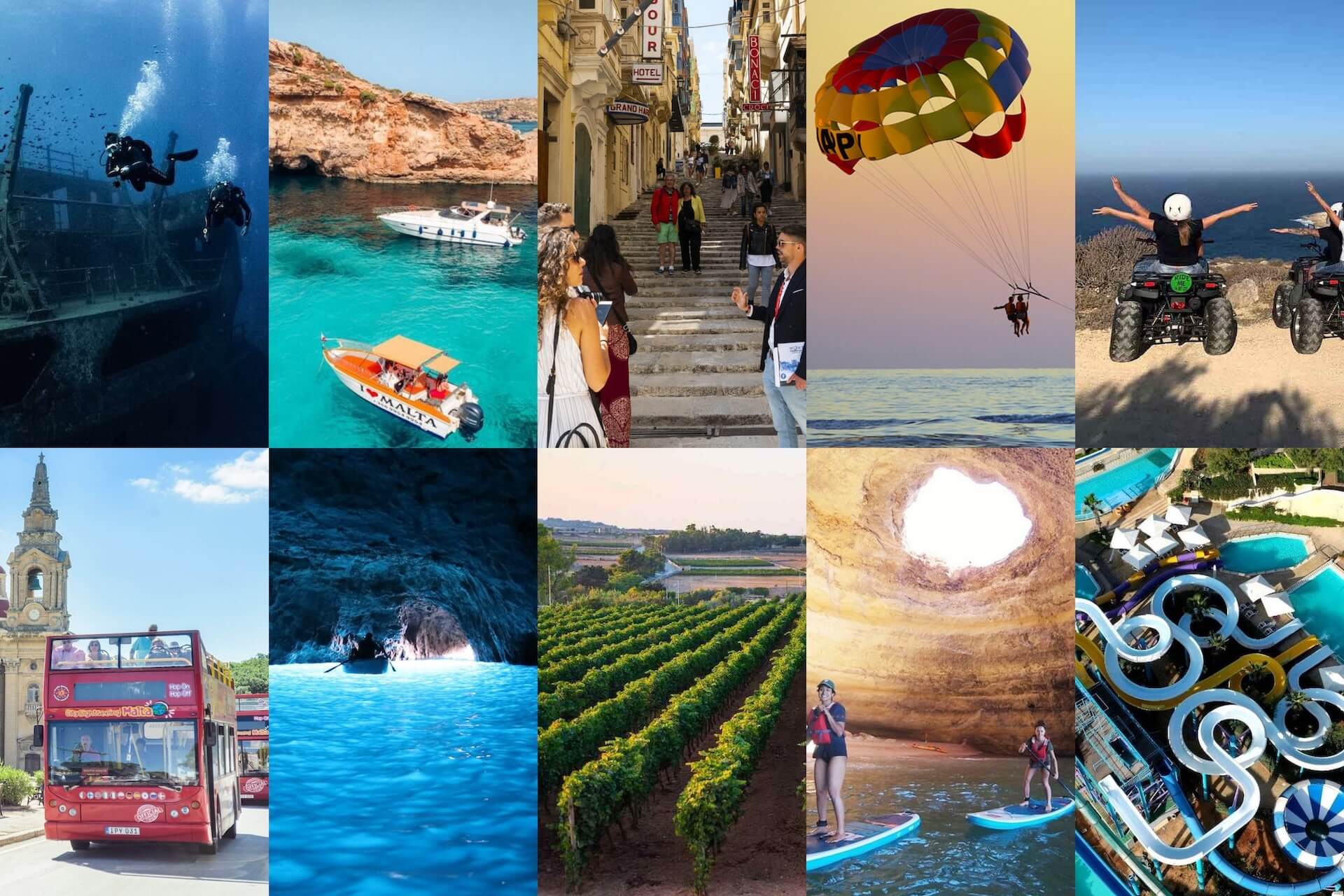 1. Take a boat trip
Malta's island setting and turquoise waters make it an ideal destination for water sports activities, including boat trips.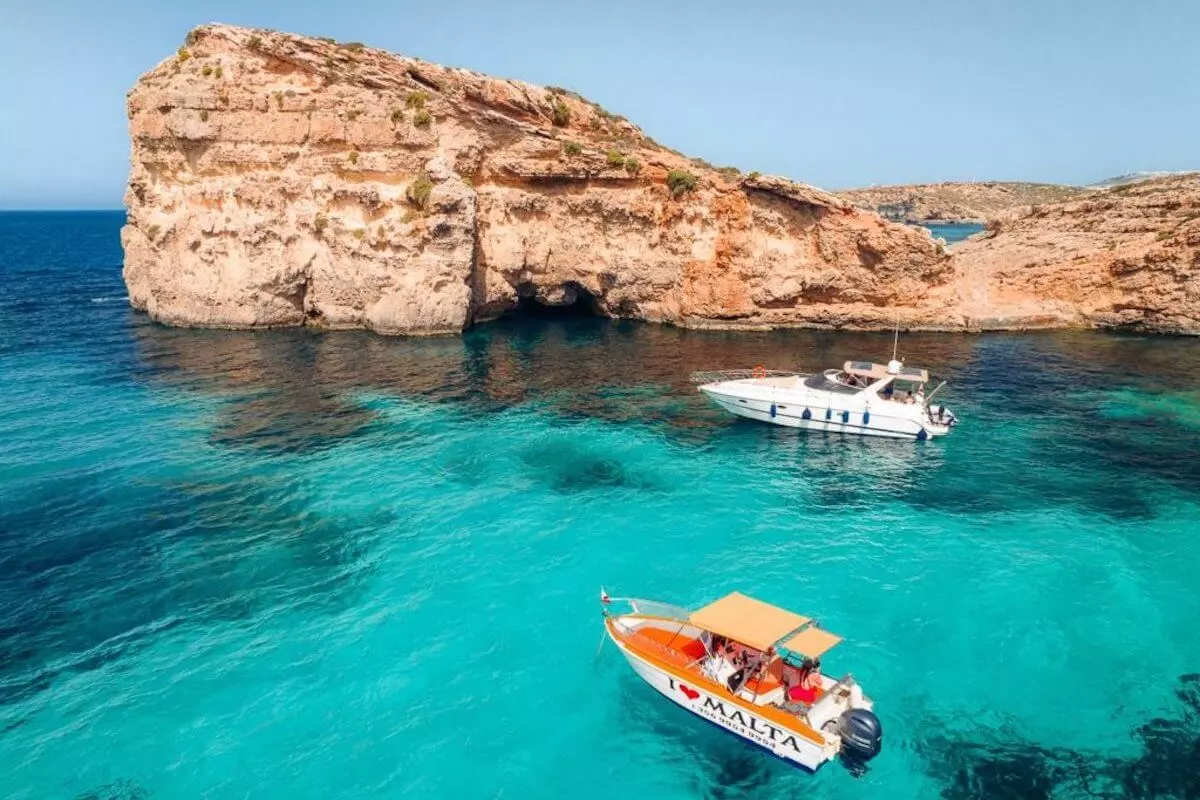 Among the various popular excursions, a boat trip to the Blue Lagoon is undoubtedly the highlight of any visit to Malta.
Embark on one of the many cruises to Comino or treat yourself to the services of a skipper and a private boat to discover this unusual place.
Beware, however, that during the high season this activity is very popular with travellers.
2. Join a guided tour of Valletta
It is impossible to leave Malta without visiting its World Heritage Site capital, Valletta. La Valette est un lieu unique chargé d'histoire et riche d'un passé épique. A fortified square dotted with historic monuments, such as St John's Co-Cathedral, St Paul's Church and the Manoel Theatre.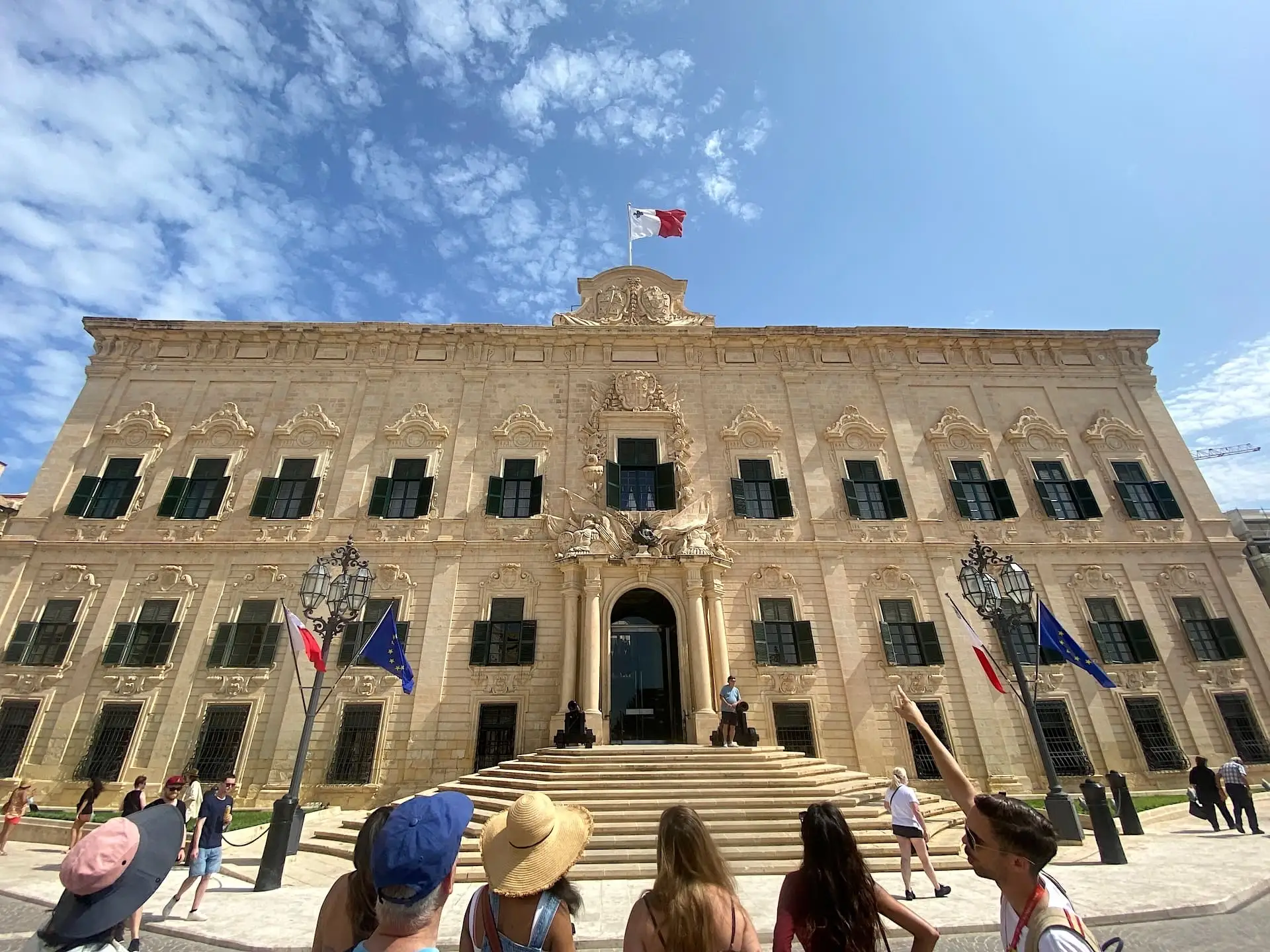 It is of course possible to stroll around the capital on your own, however, it is recommended that you attend at least one guided tour of Valletta in order to have easier access to the explanations and the many anecdotes about the city and its history.
If you want to know the stories of Villiers de l'Isle-Adam or Jean de La Valette, or the anecdotes of the painter Caravaggio, hire a local guide.
3. Try scuba diving in Malta
Malta and Gozo are popular Mediterranean diving spots. Wrecks, underwater arches and water caves are scattered throughout the archipelago.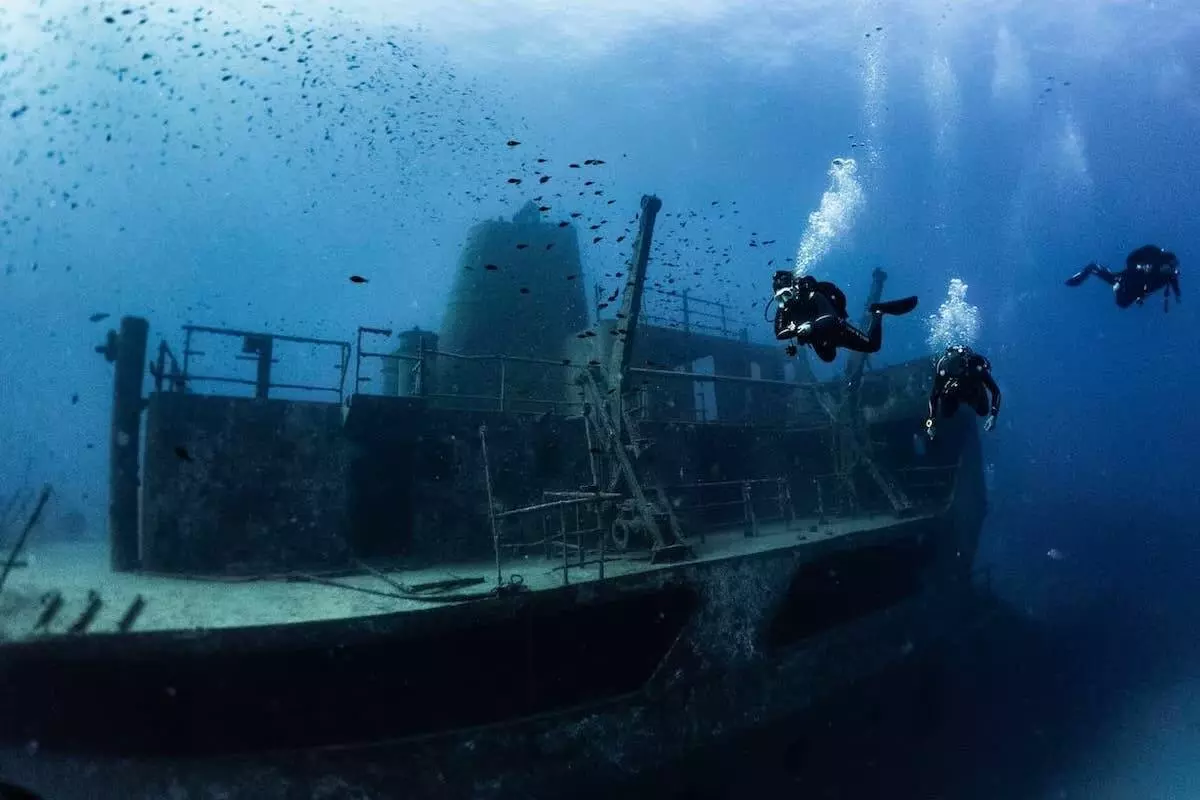 Diving in Malta is accessible to beginners for initiation in natural pools such as Qawra Point Beach and to more experienced divers who can descend to more than 30 metres to discover wrecks such as the oil tanker "Um El Faroud".
4. Discover the coast by kayak or stand up paddle
The Maltese archipelago is ideal for kayaking and stand up paddling. These are fun activities that will allow you to discover many hidden places (caves, arches, isolated beaches) often inaccessible by land and preserved from the crowds of tourists.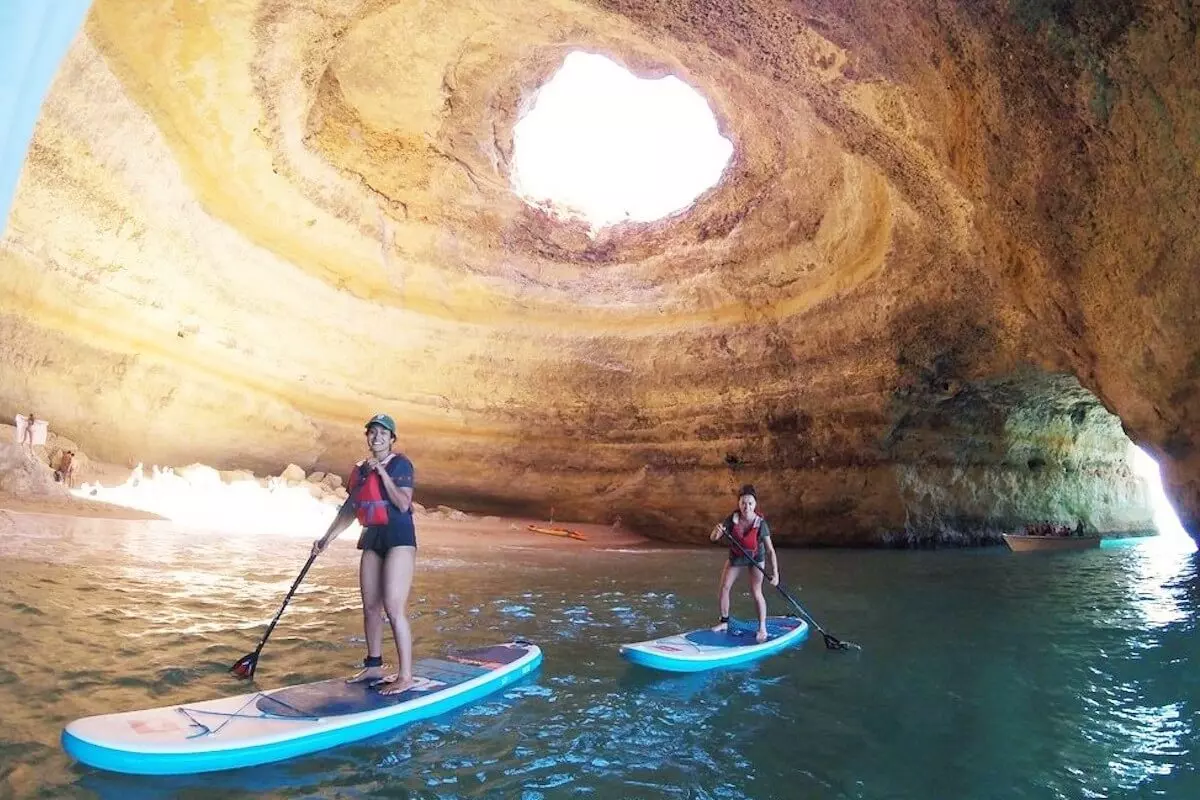 You can rent a kayak or a paddle, there are many rental companies on the beaches. For more discoveries, we advise you to choose an excursion with a local guide.
Among the possible excursions, we advise you to go on an adventure along the Mellieha coastline, from Gadhira beach to the Statue of Saint Paul.
5. Explore the island by tour bus
The sightseeing bus or multi-stop bus is not the most personalised way to explore Malta, however it is a very convenient way to explore Malta at a good price.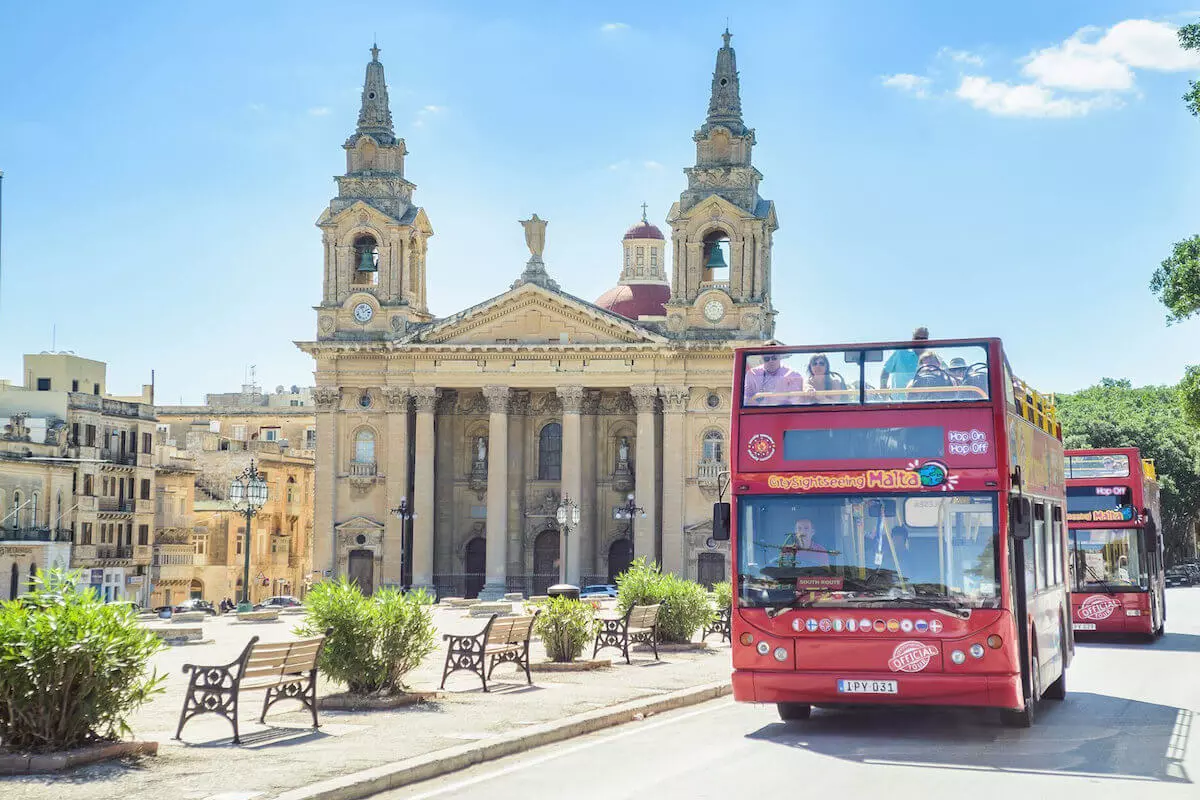 Several routes are available to drop you off at key locations in the north and south of the island: Valletta, The Three Cities, the Blue Grotto, Sliema, Spinola, Bugibba, etc. The advantage of this bus is that it only marks the places of interest, so it helps to discover Malta's popular locations quickly.
Distances can sometimes take time on Malta, so in order to visit as many places as possible, it is advisable to start early in the morning.
6. Jump in the water at the Malta Water Park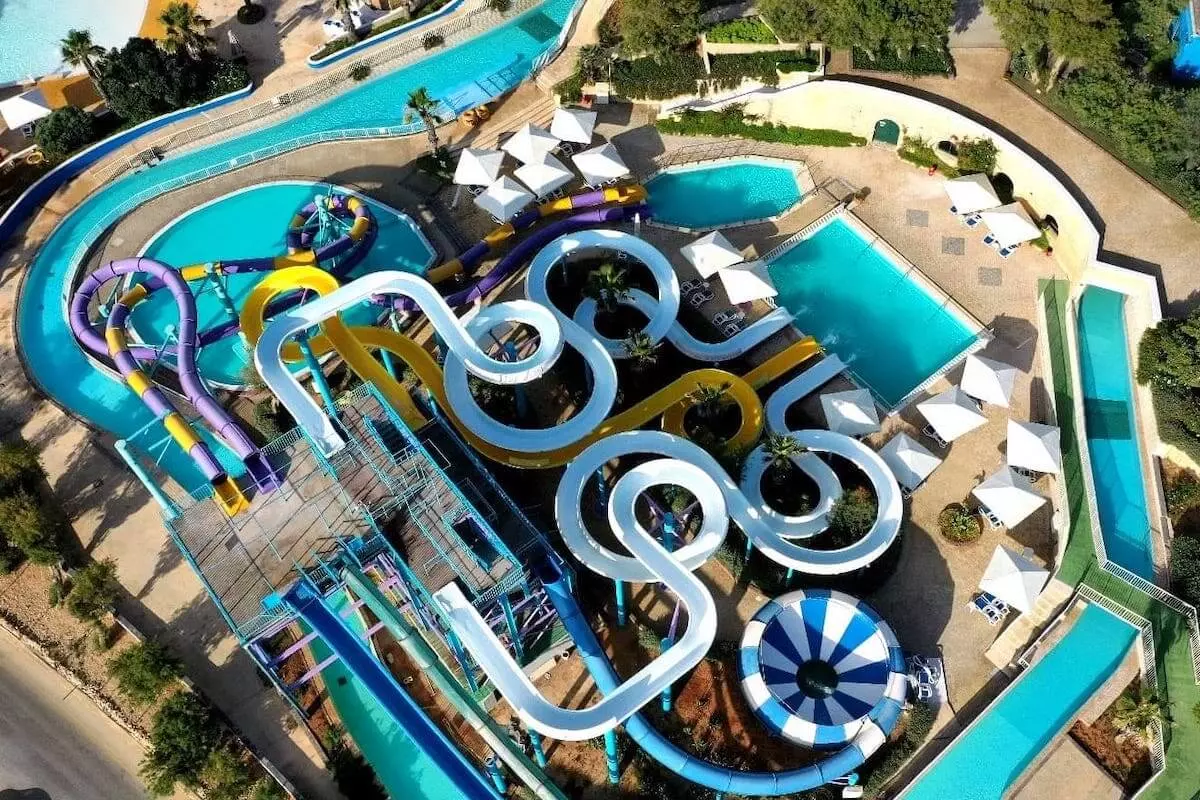 The water park is ideal for families with its many pools, water slides, deckchairs, bars and restaurants or its wave pool.
7. Going on an adventure in Gozo by Quad or 4×4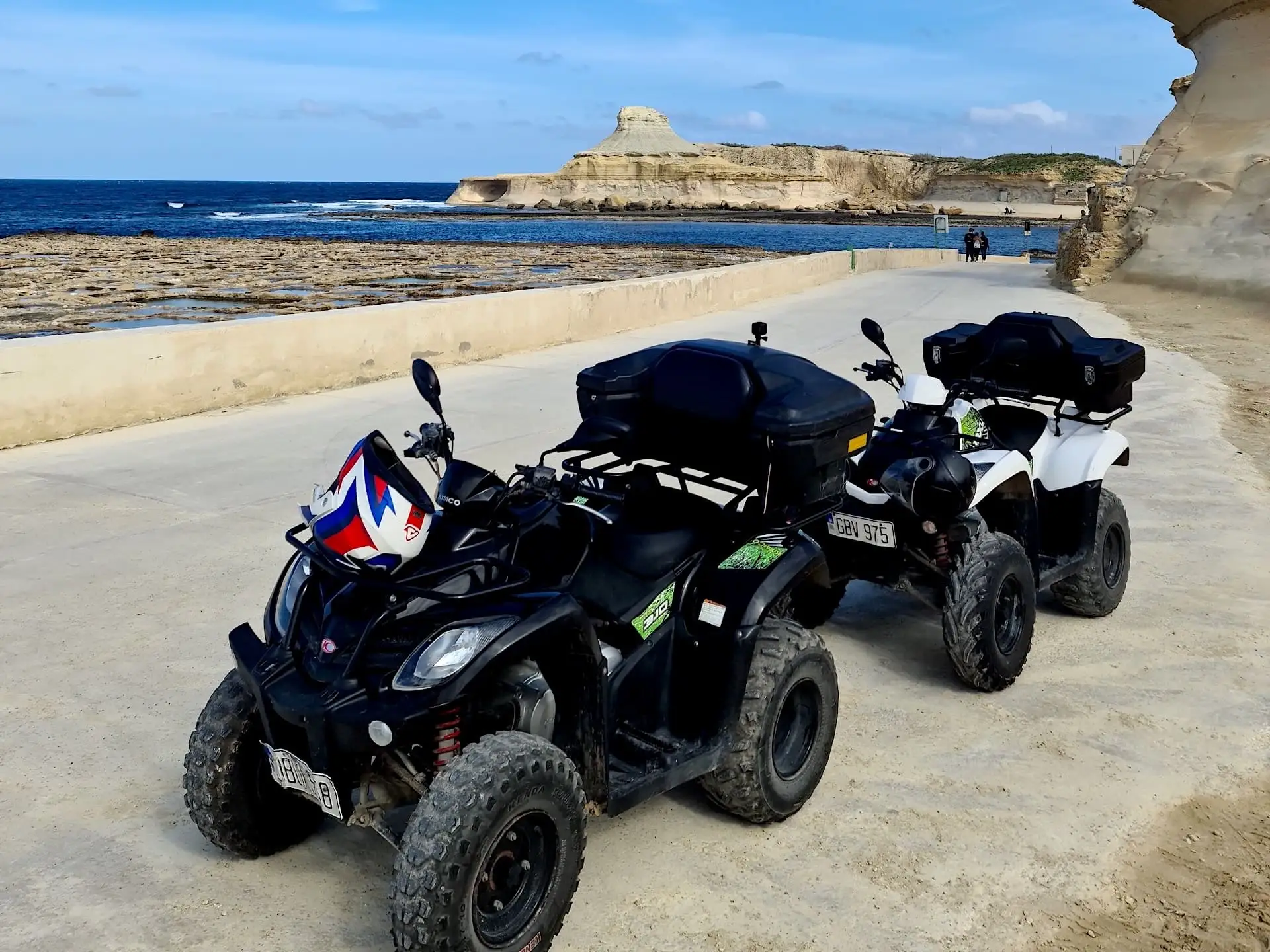 The secondary island of Malta is wilder than the main island. It is poorly served by public transport and is dotted with rocky dirt roads. Quad bikes and four-wheel drive are therefore the most suitable modes of transport for touring the island.
Gozo is an ideal playground for an introduction to quad biking while discovering the island's natural riches. An unusual, sporty and very popular activity.
Exploring Gozo by Quad or 4×4 is a time consuming activity. You should plan for a full day, including the boat trip. It will enable you to discover all the must-see sites on the secondary island.
8. Discover the vineyards of Malta
Surprisingly, Malta, known as "the rock", has vineyards and produces a local wine. It is therefore possible to take part in guided tours of the vineyards and cellars and to taste Maltese wine.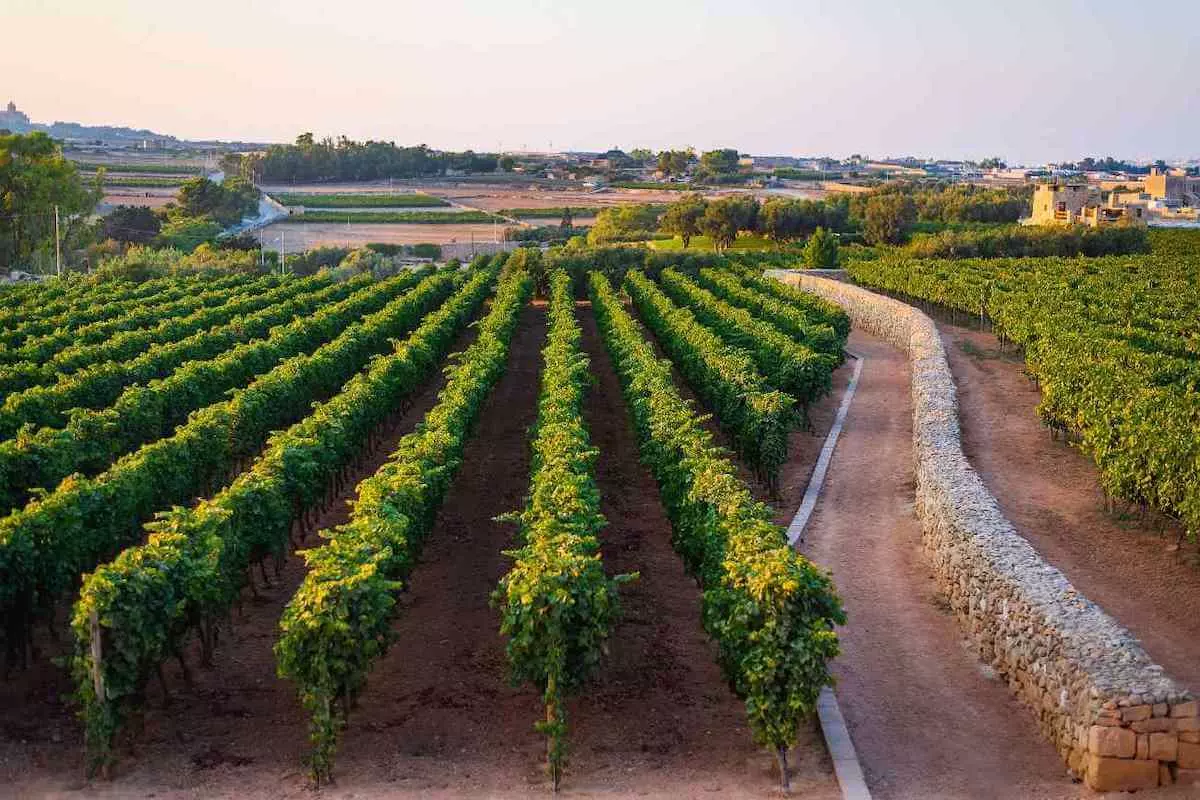 Visiting the vineyards is a must-do Maltese activity for wine lovers, but also for all travellers who want an authentic Maltese experience, away from the usual tourist circuits.
9. Venture into a thrilling water activity
An island and seaside country surrounded by the Mediterranean, Malta naturally offers many thrilling water sports activities.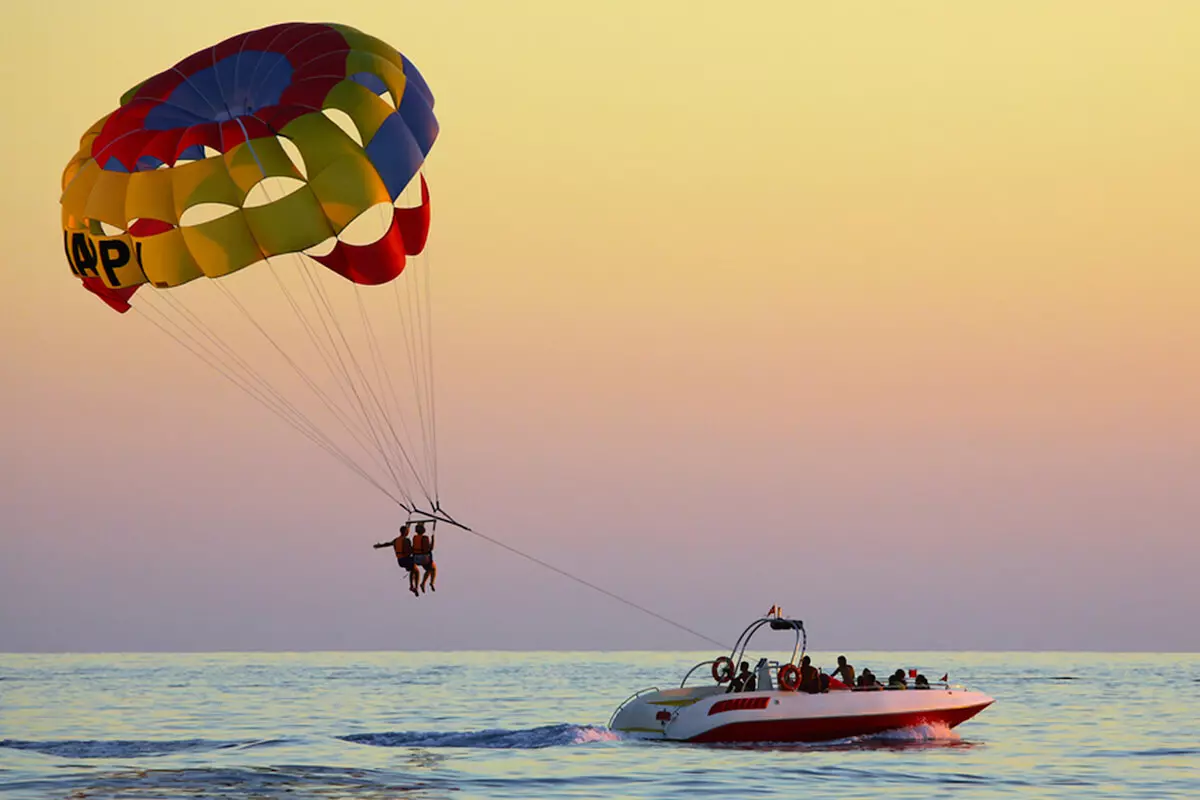 On the main beaches, you will find the possibility of climbing on inflatable banana or donut-shaped buoys, towed by motorboats, or renting Jet-Skis. Of all the beaches in Malta, Għadira probably has the most facilities.
For those who want to get a bit of height with a thrilling activity try the parasailing and soar to an altitude of between 50 and 70m on the Maltese shores.
10. Visit the Blue Grotto
A visit to the Blue Grotto is one of Malta's unmissable visits. Starting from the small hamlet of Wied iż-Żurrieq, embark from the small harbour on one of the many picturesque boats to visit the Blue Grotto.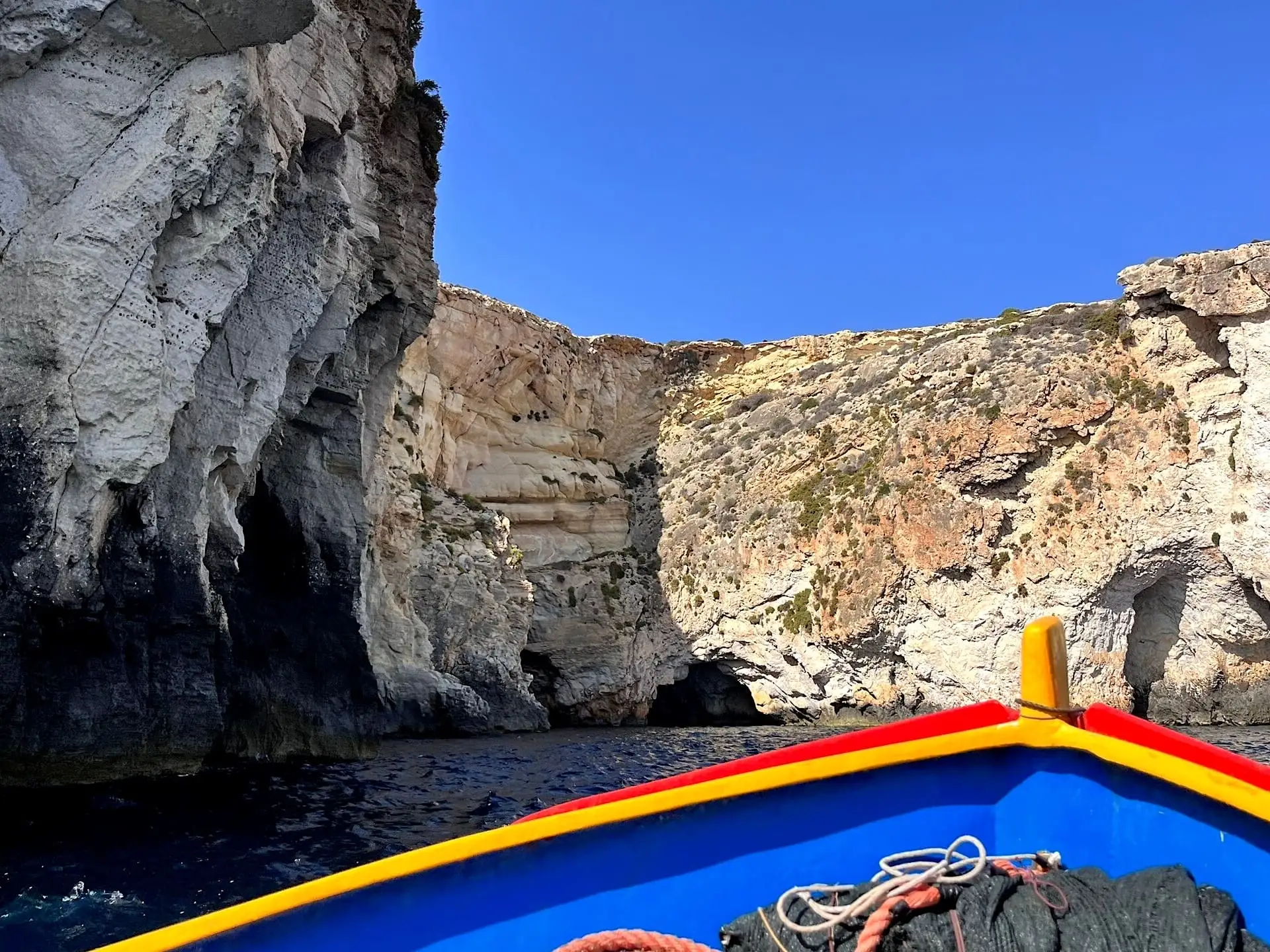 There is no need to book a ticket in advance, as the boats make their rounds very regularly.