Learn English in Malta
Todo lo que necesitas saber para planear tu estancia e irte a estudiar inglés en Malta.
What is it like to learn English in Malta?
The small state of Malta, located opposite Sicily, is known for being one of the top destinations to study English. More than 83,610 students from all over the world travelled to Malta to learn English in 2019.
Learn English
Travelling to Malta to study English is a total immersion. The Maltese archipelago has the particularity of being a former British colony and having maintained English as the official language alongside Maltese.
Over the past few years, a large English language education and learning sector has developed. There are currently around forty schools where you can take courses to improve your English.
Discover a new culture
Learning English in Malta will allow you to immerse yourself in a new culture, the Maltese culture. You will discover a historic knightly past inherited from the Order of Malta, vestiges of the Neolithic period, traditions, cuisine and art of living. Many experiences and excursions that will be numerous opportunities to practice the English language without even realising it.
Enjoying an exceptional atmosphere
Malta's advantage is also its exceptional environment. The small archipelago has a warm climate, turquoise waters and impressive geological riches. Blue Lagoon, Gozo, Blue Grotto, Saint Peter's Pool, or the cliffs of Ta'cenc, are just some of the sights to discover that will make your trip unforgettable.
Making new friends
Malta has the particularity of being a very cosmopolitan country. Many people travel to Malta to learn English and the environment of the island makes it easy to meet people. A stay in Malta is therefore an opportunity to make many friends and meet people from all over the world. It is an enriching and fun way to practise English.
My stay in Malta to learn English
Discovering a new culture
Enjoying an exceptional atmosphere
Meeting and exchange with students from all over the world
Why choose to learn English in Malta?
The Maltese archipelago has several advantages that attract students. The small country is part of the European Union, has the euro as its official currency and is easily accessible from all major European airports.
The archipelago also enjoys a Mediterranean climate and breathtaking landscapes. It is a postcard island paradise that often influences the choice of students.
In terms of education, the island has many schools to learn English. The choice is varied and the teachers are native English speakers. The best schools in Malta are no different from the best training centres in England or Ireland.
Malta's academies are particularly suitable for young people, as they offer different accommodation to adults and are located away from the nightclub and bar areas. Supervision of children and teenagers is very strict in the larger schools, which is reassuring for many parents.
5 steps to plan your stay to learn English in Malta
Before thinking about booking an English course in Malta, it is necessary to define the different aspects of your stay.
Define your learning goal
The main objective of a language stay in Maltaa is to make progress in a foreign language. Therefore, the first step is to set yourself a progress goal and the resources to achieve it.
Depending on your goal and your initial language level, you can estimate the path to reach it. It is estimated that it takes between 5 and 8 weeks of lessons to gain a level of English. Therefore, your goal should remain realistic, learning a language takes time. No one becomes bilingual in two weeks, even with intensive English courses.
Choose your departure date
For adults it is possible to attend English courses in Malta throughout the year. For young learners, courses are available during the summer holidays, autumn holidays and spring holidays.
The summer period (June, July, August and September) is very popular among young students and teenagers and is also the period when school fees are the highest.
Choose the course format
Depending on your objective, your budget and your motivation, it is important to choose the most suitable course format. 85% of students choose General English, but there is a wide variety of courses available.
For students planning a stay of several months (12 weeks or more), the academic course may be a suitable learning programme.
Select an accommodation option
It is possible to follow courses in a school and book accommodation separately (Hotel, Airbnb, shared flat, etc.), in this case it is up to you to do a prior search.
The schools have three types of accommodation:
Host family
Residence
Shared flat
Each type of accommodation is available as a single or shared room. It is up to you to decide which is the most suitable solution for your stay.
Choose your English school
The choice of school is crucial, it has a direct impact on the quality of teaching and the environment you will be in during your studies.
Some of the schools have specific characteristics and will respond better to certain requests. You should also avoid some schools in Malta. To help you in your selection we invite you to contact us.
Which school to choose to learn English in Malta?
The choice of a language school to study English in Malta cannot be improvised. There are currently more than 35 schools on the island. Most schools often claim to be "the best English language school in Malta", which makes the decision even more difficult.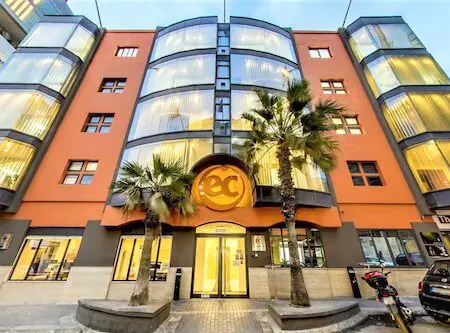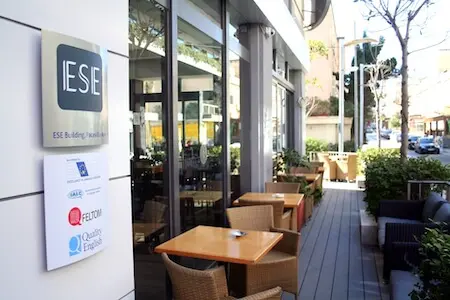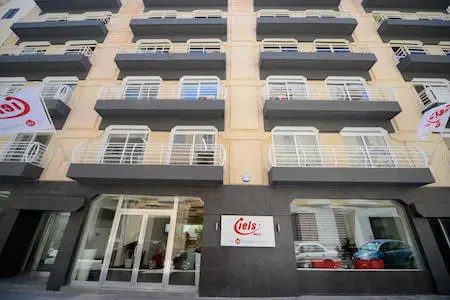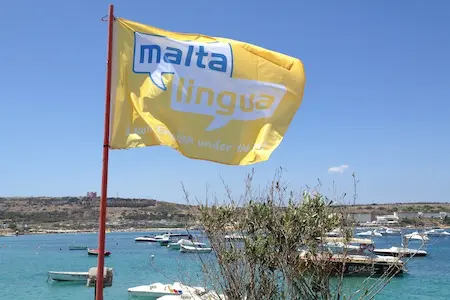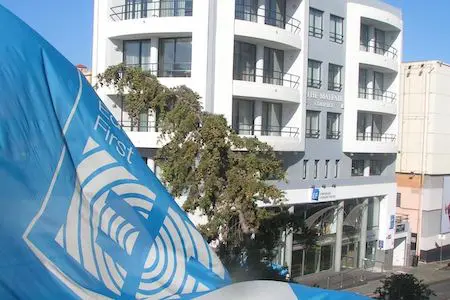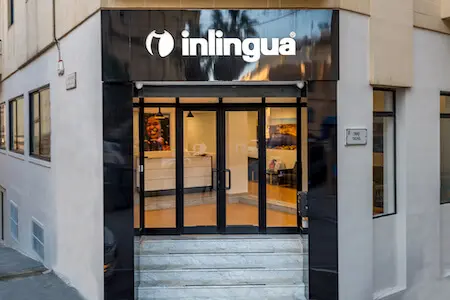 What are the different English courses in Malta?
English courses for children and young learners
In English courses for children and teenagers, the main focus should be on safety and supervision. An experience abroad, far away from the family, can be a source of stress for both children and teenagers, but also for parents.
We recommend choosing schools with a strong organisation, a sufficient number of supervisors (team leaders) and a good infrastructure. In this respect, we invite you to always limit your choice to one of the four reference schools on the island: ESE, IELS, EF and EC.
English courses for adults and special programmes
There is a wide range of English courses for adults in Malta. The most popular course is General English. A language course which alternates oral practice (pronunciation) with grammar and conjugation exercises in a fun and interactive format. English is taught in small groups of 10 to 12 students.
It exists in its classic version called General English or GE20 (15 hours of lessons per week) or in an intensive format called Intensive English or GE30 (22h30 hours of lessons per week). However, some Maltese academies have developed special programmes to meet the language needs of as many people as possible. Among the atypical courses:
English courses for the over 30
English courses for people over 40 years old
Exam preparation programmes (TOEIC, TOEFL, IELTS, Cambridge, etc.)
Private lessons and mini-group lessons
Business English
Specialised English courses (Medical English, Financial English, etc.)
Academic course
Teacher training courses
Long term English courses
Students planning a stay of 8 weeks or more fall into the category of long-term English courses. All schools in Malta have a weekly fee, which decreases according to the number of weeks booked. Some schools offer packages which are particularly interesting for students on long-term English courses.
So you have to compare courses and schools. In order not to make mistakes, please do not hesitate to ask us. We will make an analysis of your expectations and advise you on everything.
Promotional offers
The schools often offer promotional offers on some of their courses. This may allow you to benefit from significant discounts or free additional courses offered.
The most interesting promotions are usually available at the beginning of the year (Early Bird offers), but it is possible to find interesting offers for a stay at the best price all year round. The main discount offers can be found on the page Special offers to learn English in Malta.
FAQ – Learn English in Malta
Why go to Malta to learn English?
Malta es una antigua colonia británica, por lo que el inglés es uno de los dos idiomas oficiales. Several points are appreciated by students:

– English is one of the two official languages, for total immersion.
– Malta is a member of the European Union and the Eurozone.
– English language schools are of the same standard as in Ireland or Great Britain.
– The cost of living is slightly lower than in Spain.
– Mediterranean climate (sun, warmth and turquoise blue sea)
How much does it cost to learn English in Malta?
The price of a language course in Malta will depend on the school you choose, the season, the type of course you choose and the type of accommodation you choose. Therefore, prices can vary from one hundred to several thousand euros per stay.
What are the accommodation options offered by the schools?
To learn English in Malta you must have accommodation. It is always possible to find accommodation on your own and just sign up for English courses at a school. However, the easiest option is to take accommodation at the school and save time. Schools offer various types of accommodation:
The student residence: the easy solution is to live in a school residence, with fully equipped rooms and common areas to meet and exchange with other students.
Host family: the solution for total immersion in Maltese culture while practising the English language.
Shared flats: the practical solution, sharing a fully equipped three or four bedroom flat with other foreign students. Hotels: the solution for young students and teenagers.
What is the best school to learn English in Malta?
All schools in Malta have strengths and weaknesses. Depending on the student's profile, the best school may be different. Therefore, it is difficult to determine the absolute best English language school in Malta. A suitable school can be found for every profile and budget.
How long does it take to become bilingual?
Learning a new language takes time. There are 6 language levels established by the Common European Framework of Reference for Languages. Level C1 corresponds to what is commonly known as the bilingual level. Level C2 corresponds to the so-called native level. To be fluent in English, it is therefore necessary to acquire 5 levels. During an immersion stay with an English course, it is estimated that it takes between 6 and 8 weeks to acquire a proficiency level. The learning process will depend on your initial level, the number of hours of classes taken and the speed of learning that is specific to each person.