English Language Schools in Malta
Language Schools to learn English in Malta
English schools in Malta
The island of Malta is a popular destination for learning English and studying languages. There are many language schools in the archipelago. Only schools that hold the ELT Licence, a licence issued by the Maltese Ministry of Education, are officially recognised as English language schools.
There are currently 34 official English language schools on the main island and on the secondary island (Gozo). Find a complete list of language schools in Malta listed by location below.
Language Schools

Sliema

Am Language Studio

299, Manwel Dimech Street, Sliema, SLM 5014

Inlingua School of Languages

60, Tigne Tower, Tower Street, Sliema, SLM3172

IELS

Mattew Pulis Street, Sliema, SLM 3052

Language Schools

St. Julians

ACE English Malta

Bay Street Complex, Level 4, St.George's Bay

Berlitz Language Centre

Dragonara Road, St. Julian's

EC MALTA

Marguerite Mangion Street, St. Julian's, STJ 3180

EF International

The Mayfair Business Centre, Lower St. Augustine Street, St. George's Bay, St. Julian's, STJ 3312

English Path

West Block, Level 5/6, Marguerite Mangion Street, St, Julian's

European School of English (ESE)

ESE Building, Paceville Avenue, St. Julian's STJ 3103

Executive Training Institute (ETI)

ESE Building, Paceville Avenue, St. Julian's STJ 3103

International House Malta (IH Malta)

International House Malta Triq id-Dragunara, Paceville San Ġiljan

Maltalingua School of English

2, Birkirkara Hill, St. Julian's, STJ 1141

Language Schools

Valletta

Unilang International School of Languages

Workers' Memorial Building, South Street, Valletta, Malta

CAVENDISH SCHOOL OF ENGLISH

124 Melita Street, Valletta, VLT1123

Easy School of Languages

21, St.Ursula Street, Valletta, VLT 1230

Language Schools

Pembroke

Sprachcaffe Languages Plus

6, Alamein Road, Pembroke PBK 1776

A Class Academy of English

St. Catherine's High School, 11 Suffolk Road, Pembroke PBK 1901

Atlas Language School

Alamein Road, Pembroke, PBK 1770

Language Schools

San Gwann

EEC-ITIS MALTA

9, EEC – ITIS Building, Triq San Pietru, San Gwann, SGN 2310

Gateway School of English (GSE)

1, Bosfru Street, San Gwann

Language Schools

Gzira

NSTS English Language Institute

12 Taliana Lane, Gzira, GZR 1723

Language Schools

Swieqi

CLUBCLASS LANGUAGE SCHOOL

Chelsea Court, Triq l-Imghazel, Swieqi SWQ 3150

Link School of English

88/90, Triq it-Tiben, Swieqi SWQ 3034

Language Schools

St. Paul's Bay

ALPHA SCHOOL OF ENGLISH

Arznell Street, St. Paul's Bay, SPB 3232

BELS MALTA

550 West, St. Paul's Street, St. Paul's Bay

GV MALTA English Centre

St. George's Street, St. Paul's Bay, SPB 3476

Language Schools

Floriana

Schools

Address

Ascencia Malta

23, Vincenzo Dimech Street, Floriana, FRN 9020

London School of Commerce (LSC)

3rd Floor, Europa Centre, St.Anne Street, Floriana, FRN 9020

School of English Malta

8, Magazines Street, Floriana, FRN 1119

Language Schools

Gozo

Seal Malta

58, Tower Tinghi Street, Xewkija, Gozo

BELS Gozo

Triq ta' Doti, Kercem, Gozo KCM 1721

Other English Schools

BSC Education

Campus Hub, University of Malta, Tal-Qroqq, Msida

English Domain

Domain Building, 102/104 Constitution Street, Mosta, MST 9055

Malta University Language School

University Residence, R. Mifsud Bonnici Street, Lija
Accreditations of English language schools in Malta
Accreditations and certifications are important elements of the evaluation of the quality of English language courses offered by schools. To obtain accreditation, schools undergo a rigorous inspection, according to high standards, to evaluate the academic level of the school, the quality of the courses, the work of the school staff, the quality of the infrastructure.
The following is an overview of the main accreditations of English language schools in Malta to be considered.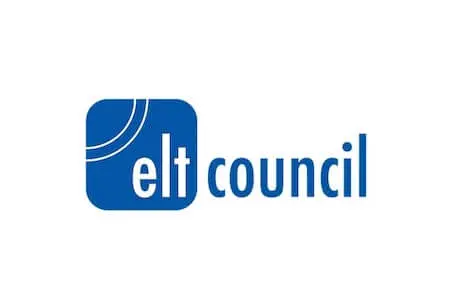 Elt Council
Elt Council is an accreditation issued by the Maltese Ministry of Education. This accreditation is probably the most important accreditation. It certifies that the school has an ELT licence, which guarantees that the school is considered an English language school by the Maltese government. You can find the full list of ELT Council accredited schools. It is highly recommended that you avoid schools without this certification.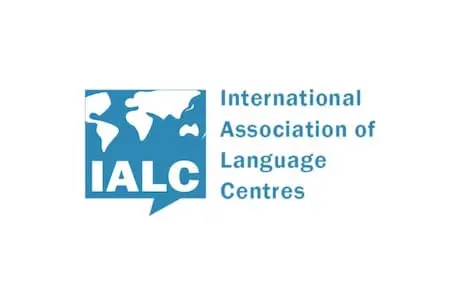 IALC
IALC : The International Association of Language Centres is a group of individual schools (160 schools worldwide) behind an accreditation. It is a qualitative accreditation, to join the schools must meet a list of requirements and good practices in language teaching. IALC is a guarantee of quality for schools in Malta, schools belonging to a group (EC, EF, Inlingua…) cannot join it.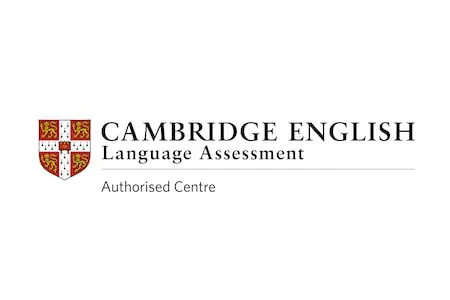 Cambridge English
Cambridge English is a very interesting accreditation because it means that the school is accredited as a Cambridge preparation and examination centre (an internationally recognised examination). It is a commitment of means on the infrastructure and quality of the English courses.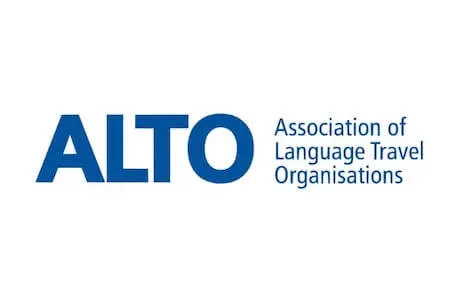 Alto
Alto (association of language travel organisations) is not really an accreditation, but a membership of the Alto association. The association is dedicated to the language travel industry to connect language travel professionals. This association is mainly aimed for large schools.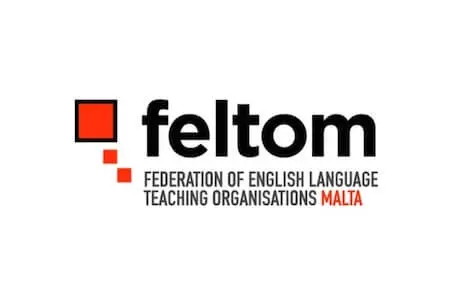 Feltom
Feltom the Federation of English Language Teaching Organisations of Malta, is an accreditation of the eponymous association. The association was set up by Maltese schools to promote Maltese schools.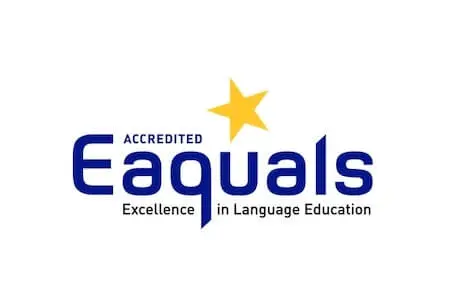 Eaquals
Eaquals is an internationally recognised accreditation of high standards and attention to detail, is held every two years and very few schools have it in Malta.
There is a wide range of schools in Malta. Most of them have excellent professional teaching staff, modern design, a large number of certificates and very good feedback from students who have completed their studies. However, it should be noted that not all English language schools in Malta have the same standard of teaching.
Why learn English at an English language school in Malta?
Teachers are highly qualified and certified
Teachers working in English language schools are accredited. In order to teach in Malta, English teachers must have an ELT Teaching Permit issued by the Maltese government organisation that regulates language schools.
One of the mandatory requirements to obtain the licence is to have completed specialised courses such as CELTA (Certificate in English Language Teaching to Adults). The CELTA certificate is awarded by a department of the University of Cambridge.
Schools in Malta offer a wide range of English language courses
English language schools in Malta offer a wide range of courses. Students can choose English courses according to their interests, budget, personal and professional goals, as well as their age. It is possible to study at any age at schools in Malta.
Schools offer certificates at the end of the course
The students who have successfully completed their studies at an English language school in Malta receive a certificate. The certificate indicates the number of hours of study and the level of English language proficiency. The certificates issued by the schools can be used in the Erasmus or company training entitlement procedures.
Different accommodation options
English language schools in Malta offer various accommodation options: host family, school residence or hotel. Students can choose to stay in a room with other students or in a private room. There are solutions to suit all budgets, at much cheaper prices than schools in England or Ireland.
Dynamic environment
English language schools in Malta offer students both a free entertainment programme and additional activities at extra cost. The larger schools have a special department in charge which offers students weekly leisure activities.
An excellent opportunity to get to know the island, to have fun, but also to make new friends and practice the English skills acquired in class.
Questions about English Language Schools in Malta
Why is it important to choose a good English language school?
If your objective is to learn English, going to a quality English language school in Malta guarantees that you will reach the expected level at the end of your stay. You can also take advantage of all the services offered by the school such as activities, events, workshops where you can meet more people and practice your English.
What is the best English language school in Malta?
All schools in Malta have strengths and weaknesses. Depending on the student's profile, the best school may be different. Therefore, it is difficult to determine the absolute best English language school in Malta. The Ranking of the best schools in Malta helps to identify the most reputable and renowned schools.
What are the best schools for children and young people in Malta?
The best school for children and young learners in Malta is ESE because of its 4-star hotel on the coast.
Which is the best located English language school in Malta?
The best located schools are in the area between Saint Julian's and Sliema. This part of the island is the most popular with students, but also with tourists. These schools include (ESE, IELS, EC, EF and Maltalingua). More than the geographical location, it is advisable to choose a school based on the quality of the teaching and the opinions of the students.
Which school in Malta offers the best excursions and activities?
The school that offers the best activities and excursions, without a doubt, EC Malta, has a special programme for each week that is full of activities for all tastes.
Which is the most accredited school in Malta?
Not all accreditations are equal, but we can recognise ESE, IELS, EC, and as the most accredited schools in Malta.
What is the largest school in Malta?
IELS (Institute of English Language Studies) is the largest school in Malta and one of the oldest. The main English language school is located in Sliema Ferry, 10 minutes by boat from Sliema Ferry.